1
What we stand for
innisfree is a family of AmorePacific.
We stand for AmorePacific spirit and vocation.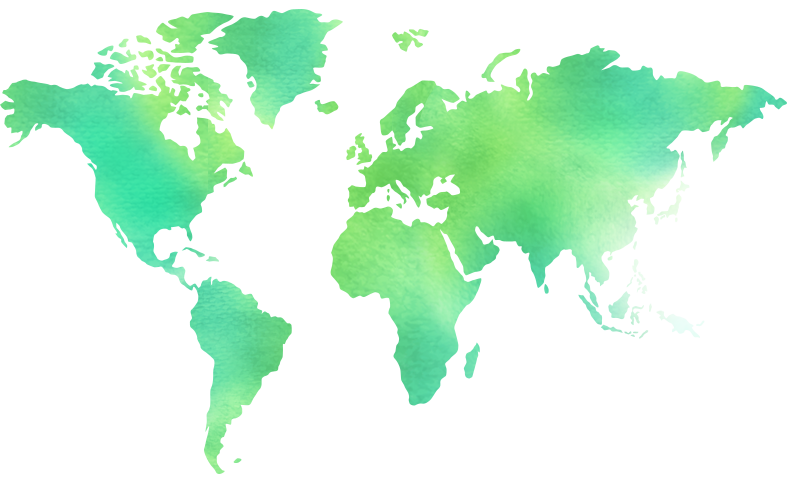 Our Vocation

Drawing our source in the deep wisdom on nature and humankind
that Asia has accumulated, we are now ready to approach and redefine
beauty in ways that will surprise everyone. Respecting the diversity of the AmorePacific people
working around the world, we help one another
actualize ourselves through our work. Striving to realize true beauty based on
the perfect harmony of beauty on the inside and the outside,
we help humankind achieve its dream of living
beautifully and healthily. By achieving all these,
the nations of the world will remember us
as the Asian Beauty Creators.

Respecting the diversity of the AmorePacific people working around the world
Our Values
Openness

We are looking forward to working
with people who respect others
as much as they respect themselves.

We believe that the truth lies first and foremost
in having an open mind toward the outside world.
We are, to one another and to customers,
neither commanders nor instructors,
but listeners and guides.
As our surroundings change, so should we.

Integrity

No matter what we do for customers,
we should do it as if it were for our families
and ourselves.

It is as a result of my actions that
I earn trust from customers.
The foremost bedrock of a community
and of a society is respect and etiquette.

Innovation

We should remain open to
the possibility of changing.

We should change and adapt,
lest we fall behind and become obsolete.
We pride above all else our passion
to put something new into the world.
Proximity

We need to be always accessible
to our customers for their diverse needs.

We need to take matters that concern our customers
as if they are our own.
We pursue harmony and friendship
on an equal footing.

Challenge

We must refuse to be complacent.

We must joyfully embrace the unfamiliar and the new.
We must dedicate ourselves to beating our competition
and rising victorious over everyone else.
2
What we do
innisfree family is all-around the world.
innisfree family deliver natural healthy beauty to our customers.
What innisfree family do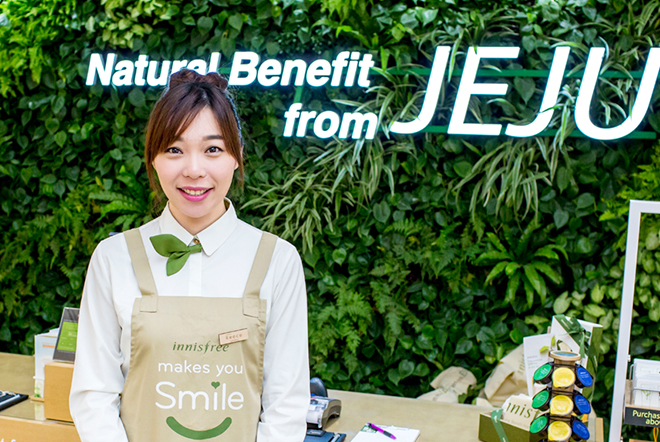 Store retail role

Our store retail staff is known as "Greenus" because we deliver 'natural healthy beauty' & 'benefits of nature' to our customers. Greenus serve our customers with enthusiasm everyday to address their skincare concerns. Interacting with our customers at the retail stores requires vitality, confidence and a winning personality. It takes genuine passion. Greenus are filled with energy everyday to deliver natural healthy beauty to our customers.

Head office role

Our head office consists of a team of strategic thinkers and creators. Whether it is developing marketing strategies or creating exciting in-store experiences, we are constantly finding ways to amalgamate 'wisdom of nature' and 'eco-conscious lifestyle' when delivering healthy beauty to you.
We pursue "smart consumption" by providing various good-quality products at a reasonable price. We aspire to be the world leading naturalism brand.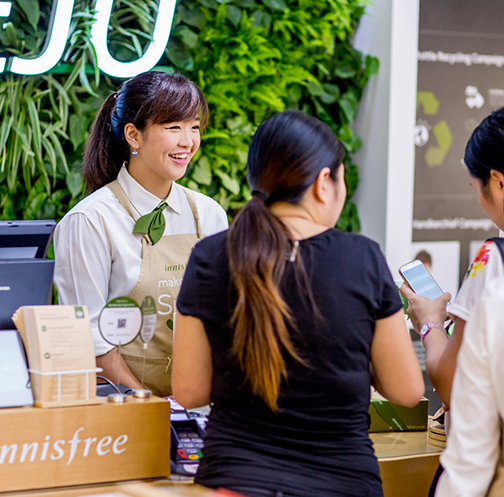 Where innisfree family do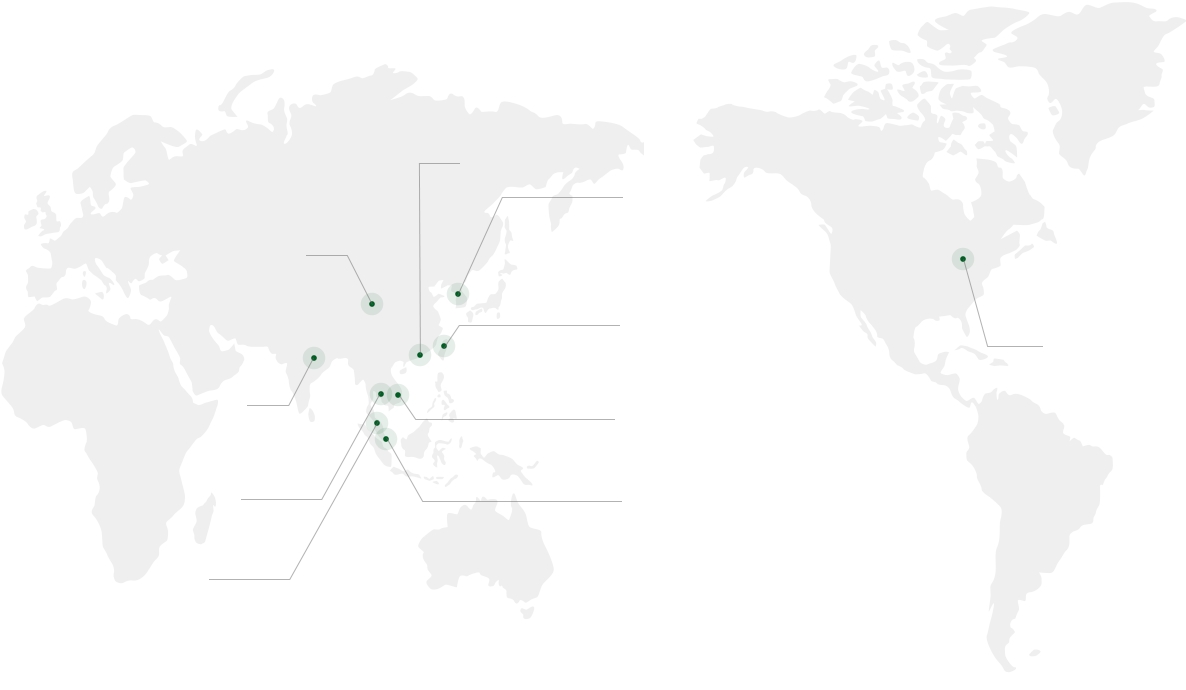 Honkong

· Launching : 2013 year
· Stores : 15
Korea

· Launching : 2000 year
· Stores : 1,071
Taiwan

· Launching : 2014 year
· Stores : 7
Vietnam

· Launching : 2016 year
· Stores : 1
Singapore

· Launching : 2013 year
· Stores : 8
Malysia

· Launching : 2014 year
· Stores : 5
Thailand

· Launching : 2015 year
· Stores : 6
India

· Launching : 2013 year
· Stores : 5
China

· Launching : 2012 year
· Stores : 291
U.S.A

· Launching: Year 2017
· Stores : 1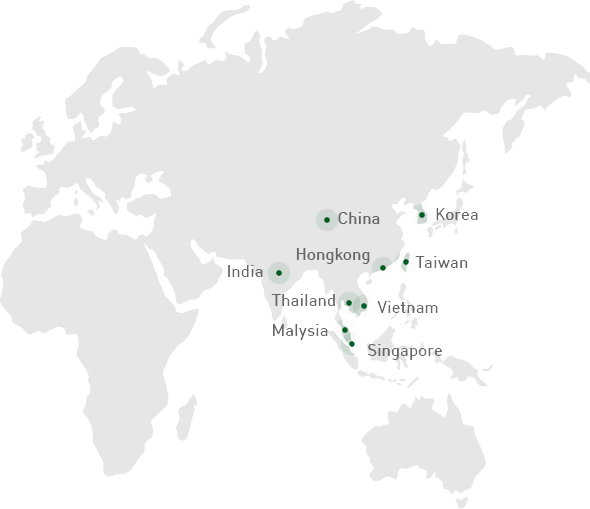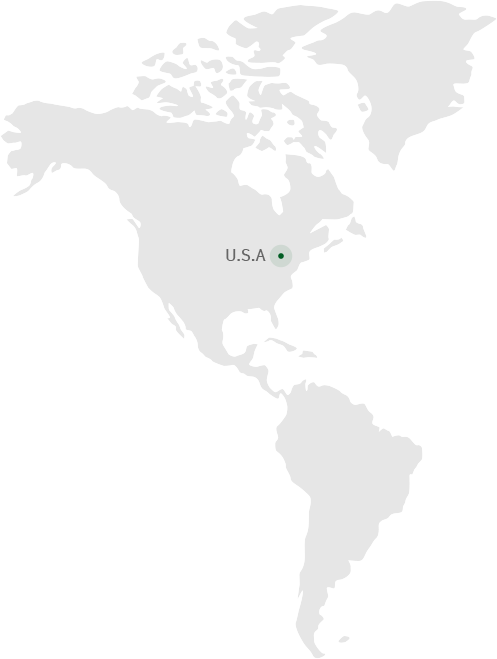 | REGION | LAUNCHING | STORES |
| --- | --- | --- |
| China | 2012 year | 291 stores |
| Hongkong | 2013 year | 15 stores |
| Singapore | 2013 year | 8 stores |
| Taiwan | 2014 year | 7 stores |
| Malysia | 2014 year | 4 stores |
| Thailand | 2015 year | 6 stores |
| India | 2013 year | 4 stores |
| Vietnam | 2016 year | 1 stores |
| U.S.A | 2017 year | 1 stores |